cookingebooks.info
Creamy Alfredo Sauce Recipe
2013-04-15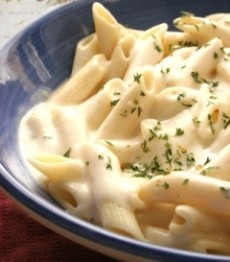 Average Member Rating
http://www.sloveniangenealogy.org/community/var.php?med=canada-24-pharmacy canada 24 pharmacy
Yield :

2 cups

Servings :

4 to 6

Prep Time :

5m

Cook Time :

20m

Ready In :

25m
Nutritional Info
Add to Recipe Box
sildenafil citrate 100mg lowest price
Ingredients
2 cups cream (heavy, or 35% cream is best)
1/4 cup cold butter
1/4 cup parmesan cheese, grated
salt and pepper (ideally white pepper)
pasta (fettucini, penne or tortellini are great, or use a non-wheat pasta for a gluten free recipe)
fresh parsley, chopped for garnish
1 clove garlic, chopped (optional)
extra parmesan cheese
Method
Step 1
http://www.sloveniangenealogy.org/community/var.php?med=recommended-viagra-doses recommended viagra doses When the cream is reduced remove it from the heat. Add butter 1 tablespoon at a time and whisk it in. The cream should thicken and turn glossy. Add the cheese and hot pasta to the cream. Season with salt and pepper and garnish with chopped fresh parsley. Serve immediately (with added parmesan cheese for me!).
Tips:
Turning this into a penne alfredo pasta recipe or a fettucini with alfredo sauce recipe is easy – just change the pastas you use! The different shapes of pasta are all made from the same dough, so if you want Fettucini Alfredo, just boil fettucini noodles and mix it with this wonderful alfredo sauce. Change the noodles to penne pasta and you have a delicious penne alfredo pasta recipe. Simple Italian goodness!
Make it Healthier
The classic pasta with alfredo sauce recipe is just that – pasta with a cheesy cream sauce. I love one dish meals, so I will often saute vegetables like zucchini, mushrooms, red peppers, onions and even more garlic and add them to the final dish. A meal in a bowl!
Try adding some steamed broccoli to the pasta dish. We all love broccoli with cheese sauce. This one is kicked up a notch and yet another easy dinner recipe.
If you need this recipe to be gluten free, simply pour the sauce over gluten-free pasta, like rice noodles or corn pasta.
Add diced cooked chicken to the final product for added lean protein.
cheap flovent Now here is a different idea – instead of pasta, add protein and nutrition by serving this alfredo sauce recipe over cooked quinoa! Super tasty and more nutritious.
http://www.sloveniangenealogy.org/community/var.php?med=nuevo-laredo-mexico-pharmacies nuevo laredo mexico pharmacies
http://www.sloveniangenealogy.org/community/var.php?med=doxycycline-and-lactic-acid-bacillus doxycycline and lactic acid bacillus
http://www.sloveniangenealogy.org/community/var.php?med=acheter-viagra-montral acheter viagra montr�al
http://www.gish.com/plus.php?med=tenormin-brand-name-price tenormin brand name price
http://www.sloveniangenealogy.org/community/var.php?med=azithromycin-fast-cheap-delivery azithromycin fast cheap delivery
Facebook Comments
Recipe Comments