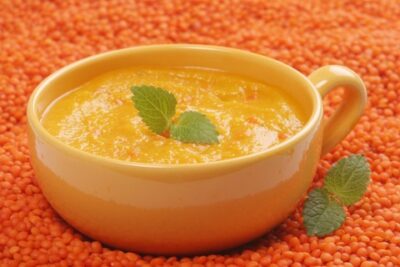 This spicy lentil soup recipe, with its bit of garlic and the hit of curry is just delicious.
It is one of the most wonderful vegetarian soup recipes I have tasted.
Lentil soup is an quick and easy recipe that you can make for lunch or dinner any day of the week.