Ricotta Cake with Fresh Berries
2013-05-11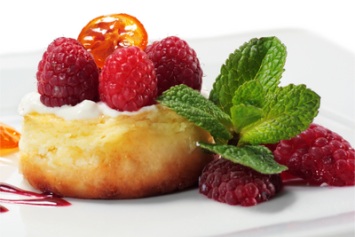 Average Member Rating
(4.9 / 5)
8 people rated this recipe
Yield :

1 - 10" cake

Servings :

10

Prep Time :

15m

Cook Time :

20m

Ready In :

35m
You may think that gluten free dessert recipes would be limited, but this ricotta cake will show you that gluten free cakes can be every bit as good as anything else you would make.
You do have to make a few substitutions, but this is a delicious cake recipe that everyone will love, whether they have need gluten free recipes or not.
Ricotta Cake
Ingredients
1 bag (8 ounces) gluten-free arrowroot cookies (Mi-Del brand recommended)
3 tablespoons sugar
4 tablespoons butter, melted
15 ounces ricotta cheese
1/2 cup sour cream
4 ounces cream cheese, at room temperature
1 large egg
2 large egg whites
3/4 cup sugar
1/4 cup white rice flour
1 teaspoon xanthan gum
1 teaspoon vanilla extract
1 teaspoon grated lemon zest
1/4 teaspoon salt
1 cup fresh strawberries, hulled and sliced
3/4 cup fresh raspberries
3/4 cup fresh blueberries
confectioners'sugar for dusting
Method
Step 1
Preheat the oven to 325°F.
Step 2
Butter a 10 inch springform pan. For the crust, combine the cookies and sugar in a food processor and process into crumbs. Pour into a medium bowl and stir in the butter. Spread the crumbs evenly and firmly over the bottom and sides of the prepared pan. Bake for 8 minutes, or until golden and crisp. Remove from the oven and let cool completely on a wire rack.
Step 3
In a food processor, process the ricotta cheese on high speed until smooth and creamy. Add the sour cream, cream cheese, egg, egg whites, sugar, rice flour, xanthan gum, vanilla, lemon zest and salt. Process until blended, then pour into the prepared crust.
Step 4
Bake at 325°F until the center is set, 45-50 minutes.
Step 5
Makes 1 10-inch cake.
Did You Know?…
This recipe is from an amazing cookbook called Gluten Free Every Day Cookbook: More than 100 Easy and Delicious Recipes from the Gluten-Free Chef
.
The author, Robert Landolphi, has spent many years developing mouth watering recipes that he actually uses in his own home every day – so you know they have passed the family taste test.
And with his culinary training, you know they will be healthy and nutritious.
I think you will love this light and lovely gluten free cake recipe.
If you like this recipe, I'd love you to Pin it to Pinterest, Tweet about it, Like it on Facebook and leave a comment and a gluten free recipe below.
Sign up here and be the first to get new recipes and tips.
Ricotta cake is just one of our delicious gluten free recipes. Browse them all here.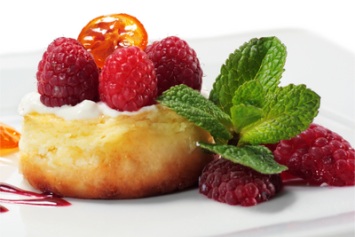 ---