All of CookingNook.com's free online recipes are listed here. You will find a wide selection of cooking recipes for everyday meals as well as entertaining and party food recipes.
Some of my absolute favorites are here, as well as easy recipes that are newer to me. All of them actually work, unlike some cookbooks we may have bought in the past.
Most of what you will find here are quick and easy recipes to prepare, although some may cook along on their own for some time. I love to cook and try new things, but I don't enjoy a lot of fussing or intricate gourmet cooking preparations. Most of my recipes tend to be very tasty, but pretty easy to put together.
If there is something in particular you would like to see on the site, please email me and I will see if I have it.
For the novice cooks among us, make sure you check out the "How To" recipes, where you will find lots of ideas and instructions for how to prepare the basics from mashed potatoes to roasted garlic.



Appetizer Recipes

Muffin, Biscuit, Scone, Pancake and Bread Recipes
Soup Recipes
Salad Recipes

Meat Recipes
Fish & Seafood Recipes

Vegetable Recipes

Potato Recipes

Egg, Brunch and Breakfast Recipes

Easy Dessert Recipes
Italian Recipes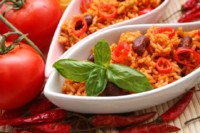 Mexican Recipes

Asian Recipes

Sauce Recipes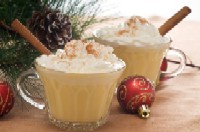 Drink Recipes

Healthy Recipes

Easy Dinner Recipes
Drink Recipes
Jams, Jellies, Pickles and Preserve Recipes
Comfort Food Recipes
Our 10 Healthiest Foods
Cooking "How To's"
Holiday Recipes for Thanksgiving and Christmas

Easter Recipes

Valentine's Day Recipes


In addition to all of these wonderful free online recipes, we have lots of information about healthy eating and losing weight. Find it here.

Subscribe to the site here (it's Free!) and never miss a great recipe.
If you like this page, please take a moment to share it on your favorite social media. You can add your comments below. Thanks a lot.