Bannock
2013-07-09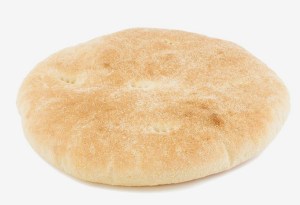 Average Member Rating
(3.6 / 5)
128 people rated this recipe
Servings :

8

Prep Time :

10m

Cook Time :

0m

Ready In :

0m
Nutritional Info
This information is per serving.
Calories

293

Total Fat

14.1g

Saturated Fat

1.8g

Cholesterol

0mg

Sodium

293mg

Total Carbohydrates

36.7g

Dietary Fiber

1.3g

Protein

4.8g

Vitamin A

0%

Vitamin C

0%

Calcium

9%

Iron

13%
Bannock is a yeast free bread that can either be fried or baked. It is a staple in many North American native diets.
This version, originally submitted by Janet F of Cumberland House, SK Canada, is baked.
Janet says this recipe: Makes the best bannock for any meal breakfast, lunch or supper even great for a snack when the kids are hungry and cannot wait for their meal.
Give it a try.
Bannock Bread
Ingredients
3 cups of flour or half and half whole wheat and white flour
1 teaspoon of salt
1 tablespoon baking powder
1/2 cup of oil, or olive oil
water or milk
Method
Step 1
Preheat oven to 375ºF.
Step 2
Mix all dry ingredients into a big bowl. Add water or milk and add the oil of your choice. Mix all ingredients together until the batter becomes like bread dough, not sticky.
Step 3
Put flour onto table surface then roll the dough with your fists for about 2 minutes, like making a bread dough. Pound the dough into a round ball then slowly expand the dough by making it nice and round about half inch thick and should be round like a pie plate. Make holes with a fork by poking it all around the dough from top to bottom.
Step 4
Then with your cookie sheet ready put the bannock onto cookie sheet and bake it at 375ºF until it becomes golden brown. Spread lard on the bannock when it comes out of the oven to keep it moist and Delicious. You will enjoy this bannock and do not worry if does not turn out well practice makes perfect.
Serves about 8.
Hint:
You can adjust the thickness of the dough if you prefer your bannock bread to be thin or thick. Make sure the thickness of it is say 1 inch and thinner in size. The thinner bannock dough would be about half inch and rounder more than a pie plate and do not forget the holes in your bannock. Also, don't forget to adjust your baking time. The thinner the bannock, the shorter the baking time needed.
Enjoy with real butter.
Optional: Add 1 cup of raisins and 3 tablespoons of sugar into the dough when you are mixing the ingredients together.
Like this recipe? I'd love you to Pin it to Pinterest, Tweet about it, Like it on Facebook and leave a comment below.
Click here to add your own favorite recipes.
Now that you have learned how to make bannock bread, look here to browse all of our muffin, sweet bread and yeast bread recipes.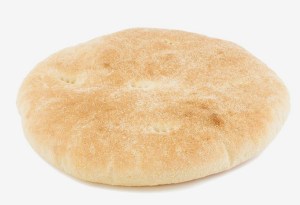 ---