Refried Beans Recipe
2014-03-01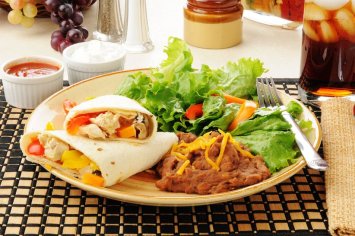 Average Member Rating
(4.1 / 5)
11 people rated this recipe
Servings :

6 to 8

Prep Time :

5m

Cook Time :

15m

Ready In :

20m
Nutritional Info
This information is per serving.
Calories

489

Total Fat

3.4g

Saturated Fat

0.7g

Cholesterol

0mg

Sodium

164mg

Potassium

1897mg

Total Carbohydrates

85.6g

Dietary Fiber

21.2g

Protein

29.0g

Vitamin A

0%

Vitamin C

18%

Calcium

15%

Iron

38%
I love refried beans and this is an easy, tasty refried beans recipe.
Beans are such a staple in Mexican recipes and Mexican side dishes. This recipe is a classic and can be served with so many main courses – from quesadillas and tacos to chicken mole or cheesy beef burritos.
Classic Mexican Refried Beans Recipe
Ingredients
1 tablespoon vegetable oil
1 onion, chopped
1 garlic clove, crushed
1/4 teaspoon cumin (optional)
2 - 19 ounce cans pinto beans, drained, reserving liquid
salt & pepper to taste
Method
Step 1
In a large skillet, heat the oil over medium heat. Add the onion and garlic and cook, stirring, until the onion is soft - about 10 minutes.
Step 2
Add the beans to the onion mixture. Cook for a few minutes, then partially mash the beans with a potato masher, stirring constantly. Add a bit of liquid from the cans of beans and continue cooking, stirring and mashing the beans with a potato masher occasionally, until this mixture is thick and the beans are about half mashed. Season to taste with the salt and pepper.
Serves 6 to 8
You can add some heat to the refried beans if you want, but because many Mexican recipes are some level of spicy – mild to quite hot, you will find that the refried beans served as a side dish are usually kept mild in seasoning. I would suggest serving the hot sauce on the side, especially if you are not sure how hot all of your guests like their food.
Refried beans are pretty healthy for us. They take just a bit of oil to cook and the beans are full of wonderful nutrients and fiber.
This is a great protein source for vegetarians, which I am sure even vegetarian already knows.
Once you make this recipe for refried beans you will never want to go back to the canned version. It is so simple to make, I am sure you will be like me and make it over and over again.
Serve this delicious refried beans recipe with chicken quesadillas.
You will find all of our Mexican recipes here.
If you like this recipe, I would really appreciate it if you share it on social media. Thanks.
Subscribe to the site here (it's Free!) and never miss a great recipe.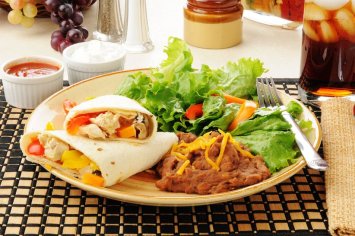 ---