Cole Slaw Recipe with Boiled Dressing
2013-04-29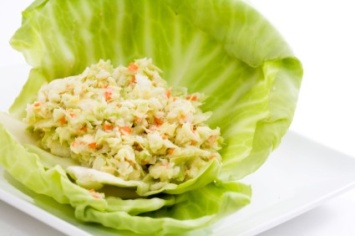 Average Member Rating
(4.3 / 5)
19 people rated this recipe
Servings :

12 to 16

Prep Time :

15m

Cook Time :

5m

Ready In :

20m
Nutritional Info
This information is per serving.
Calories

100

Calories from Fat

62

Total Fat

6.9g

Saturated Fat

1.0g

Trans Fat

0.0g

Cholesterol

0mg

Sodium

304mg

Total Carbohydrates

9.6g

Dietary Fiber

1.3g

Sugars

8.0g

Protein

0.6g

Vitamin A

24%

Vitamin C

28%

Calcium

2%

Iron

2%
A delicious cole slaw recipe is one of everyone's favorite summer salad recipes.
Coleslaw is a standard and classic part of almost every picnic or barbecue in North America.
I think you will really enjoy this traditional favorite summer salad recipe.
Cole Slaw Recipe with Boiled Dressing
Ingredients
1 large cabbage, shredded
1 cup carrots, grated
1/2 to 1 cup white sugar
1/2 to 1 teaspoon celery seed
1/2 cup vinegar
1/2 cup salad oil
2 teaspoons salt
Method
Step 1
Combine carrots and cabbage. Boil the rest of the ingredients and pour over the cabbage mixture. Let stand 3 hours at room temperature. Refrigerate well sealed. This cabbage salad will keep well for up to a week.
Variation:
Substitute cider vinegar for the regular white vinegar called for in this recipe. It's my favorite.
Substitute an equivalent amount of sugar substitute to create a sugar free coleslaw dressing, great for diabetics or those wathcing calories.
Add thinly sliced red onion for color, but add it after the boiling dressing has cooled. Adding it before you pour the dressing over the cabbage mixture will cause the mixture to turn a bit pink.
To make it even healthier use the cider vinegar as suggested above. I would also use just the 1/2 cup of sugar, or even less. If you do the recipe becomes much healthier, particularly for diabetics.
This is a boiled cole slaw dressing recipe. You can use it raw, without boiling it, and it will taste wonderful. It cannot be kept for more than a two or three days though.
If you like this recipe, I'd love it if you would Pin it to Pinterest, Tweet about it, and Like it on Facebook. Share your own favorite recipes below. Thanks.
Subscribe to the site here and never miss a great recipe.
This cole slaw recipe is just one of the cool summer salad recipes in our collection. Find the rest here.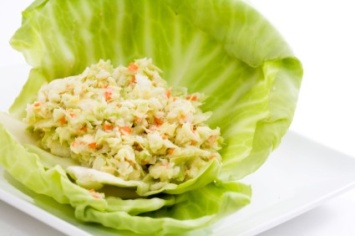 Recipe Comments
---